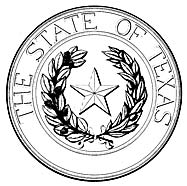 Our DWI Education Program and Alcohol Education Program for Minors (MIP Class) are certified by the Texas Department of Licensing and Regulation.
What We Do
Alcohol Awareness Associates provides state approved Driving While Intoxicated (DWI) Education Classes for first time offenders (adults or minors who have received a 1st offense DWI) and Alcohol Education Programs for Minors (MIP, MIC, PI, DUI). We serve the greater Houston, TX region. Our classes are held in a private meeting room at the Comfort Suites in Kingwood, in the West Houston / Katy area at Norris Conference Center~Westchase, in Angleton at Gulf Coast Driving Academy, at the League City Civic Center in League City and in The Woodlands at the Hampton Inn. We have students drive from all over the Houston area to attend our classes including Baytown, Pasadena, Humble, Huntsville, Alvin, Galveston, The Woodlands, College Station, Conroe, Sugar Land, Rosenberg, Spring, Tomball, New Caney, Clear Lake, Pasadena, Katy, Cypress, Magnolia, Cleveland, Deer Park, Crosby, Texas City, Beaumont, Brazoria, Lake Jackson, West Columbia, Pearland, Freeport, Surfside, Richmond and many other outlying areas. We serve students in Harris County, Galveston County, Montgomery County, Fort Bend County and Brazoria County.
MIP Class (Alcohol Education Program for Minors)
The MIP class is for persons who were under the age of 21 when they received an alcohol related citation. This course is designed to implement Texas legislation which mandates the court to require those young people to complete a state approved alcohol awareness course. There is NO online class approved by the Texas Department of Licensing and Regulation which satisfies the court requirements for an Alcohol Awareness Class for Minors. Students sometimes refer to this alcohol awareness class as an AA class or a MIP class.
The MIP course consists of a six-hour program and is presented in two 3-hour sessions. It contains information about alcohol advertising that appeals to young people, effects on motor skills, accidents related to alcohol, symptoms of alcohol problems, laws, and decision-making.
It is hoped that by being involved in this course young people will not "graduate" to more serious offenses related to alcohol (DWI, for example).
ALL young people can benefit from the knowledge gained in this program, not just those charged with alcohol related offenses.
Adults are welcome to take this class at the discretion of the court or probation officer for Open-container, Public Intoxication (PI) or any other charges where the class would benefit the participant. The AEPM curriculum is good information for participants of any age -- not just minors.
DWI Education Classes - First Offense
The Texas Code of Criminal Procedure requires persons (adults and minors) convicted of first offense DWI and receiving probation, to attend and successfully complete an educational program certified by the Texas Department of Licensing and Regulation.
There are NO online DWI Education Classes certified or authorized by the state of Texas.
The standardized DWI Education Program (often referred to by students as the DWI Class) is 12 hours in length and is designed to help DWI offenders increase their knowledge about alcohol and drugs as these substances relate to driving skills, to identify their own individual drinking/drug use and driving patterns, and to assist them in developing plans which will reduce the probability of future DWI behavior.
Specific course topics include alcohol/drugs and traffic safety problems, Texas laws relating to DWI, effects of alcohol/drugs on humans, alcohol/drugs and driving task abilities, chemical dependency, symptoms of dependency, sources of assistance, costs of DWI, and decision-making.
The DWI Class consists of a 12 hour program and is presented in three 4-hour sessions over 3 separate days.
Testimonials
These classes are informative and interesting. Here's what some of our recent students had to say:
"I have to admit, I wasn't looking forward to this class, but you made it fun and I learned a lot."
- Student from New Caney
"When I was in Driver's Ed, they talked about the dangers of drinking and driving, but there was so much they didn't tell us. I learned so much more in this class."
- Student from Clear Lake
"Thought you might like to know that John spoke highly of your program. He was glad he went and said that every kid should have to take it. You're doing a good thing!"
- Thanks, "the dad" E-mail from a student's father
"I learned so much that I probably never would have learned otherwise. I was involved in SADD in school and helped my mom with MADD events but so much of the information you taught and the stories really touched me. I have taken my notes that were taken in class and shared them with my husband and family. I just really wanted to let you know I enjoyed your teaching method and attitude towards all of us, it has inspired me."
- student from League City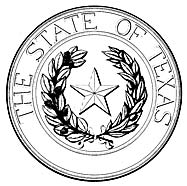 Our DWI Education Program and Alcohol Education Program for Minors (MIP Class) are certified by The Texas Department of Licensing and Regulation.